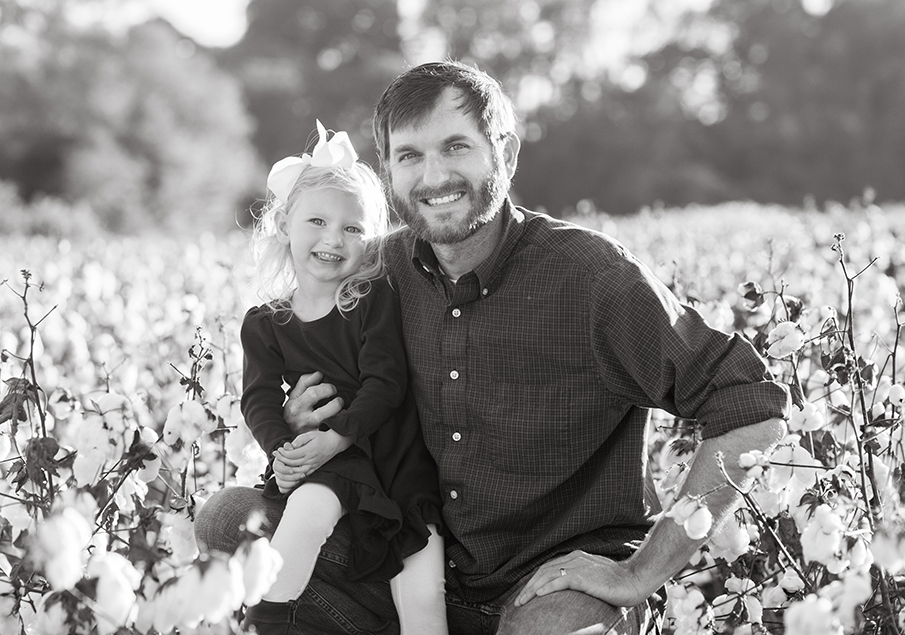 Hey guys!
I'm Thomas…the other, slightly less attractive half of T2 Photography. Photography just kinda fell in my lap several years ago and stuck. I don't think I ever intended to turn my hobby into a business, especially one that dealt with weddings every week! You see, I'm an avid hunter, the real "outdoorsy" type. I never was much on having to get too dressed up and jump through hoops for big social events. Don't get me wrong, I enjoy getting together with friends and having a cold beer every now and then. I just didn't want it to interfere with my time doing "outdoorsy" things! Well, what started as a hobby, taking pictures of wildlife and beautiful landscapes, quickly turned into taking photos of nieces, nephews and our friends' kids. Then, before I knew it, we were shooting weddings every week, and I was loving it. I think what I enjoy so much about weddings and the clients we work with is that we get to spend so much time getting know them and then getting to be a small part of their big day. This has got to be one of the coolest jobs anyone could have. Getting to spend each day working with Sarah, and having the freedom to stop and play with Lilly when we need a break, makes it that much sweeter. On wedding day, I'll be directing the posed shots and cutting up with the guys. I'm always trying to catch Dad crying or grab a killer shot of the first dance. I love telling the story of the day from the sidelines, and I feel catching those small moments that most people don't even notice is the best way to do that. When I'm not shooting weddings, I enjoy filming for a couple of nationally aired outdoor TV shows. I've also got a soft spot in my heart for good craft beers, so if you have any that you love, be sure to let me know!
What Sarah Says About Thomas
What is Thomas' strongest skill as a photographer?
Do I have to pick just one? Thomas is a people person, which makes him great at handling any and all situations that might be thrown our way. From a grouchy aunt to a shy flower girl – he can always win them over, which helps us get natural smiles and beautiful photos. He's great under pressure. A dent in the schedule doesn't make him panic, and he can always calm the bride down and get the job done. He is a talented photographer, and he has a creative eye. He is also extremely skilled on the technical side of things, so he's equipped to handle any situation that may come our way on wedding day.
What is your favorite thing about shooting with Thomas?
He's my best friend! And he's really great at his job. And he's fun! I always feel prepared and at ease when we shoot together on wedding day. He keeps me on track and calm, and he always keeps me laughing!
What are his main responsibilities on wedding day?
Our responsibilities on wedding day are pretty much equal, but there are a few things that we separate for. Thomas is my go-to schedule guy. He's in charge of prepping the schedule and keeping the day flowing. We both shoot the bride and groom and wedding party, but he goes with the guys when our schedule requires us splitting up. (Groomsmen love him.) And he always photographs family. We've found that if we both try to shoot during family portraits, Aunt Sally is looking at me while Uncle Bob is looking at him, so that has become his gig, while I capture details or candid moments!
What do brides and grooms enjoy about working with Thomas?
Like I said- he is fun! He's easy-going, and he has a way about him that calms people down and makes them laugh. He's easy to get to know and always makes people comfortable. But as for skill level, he is just talented. He has a creative eye and the technical knowledge to back it up.
What would you say the biggest benefit is of having a husband and wife photographer team shoot your wedding?
We get each other. We work together and live together every day, so there is a natural flow about our relationship that just makes things go smoothly. Our skills and personalities complement each other so well that we decided to get married! And I think that is evident in the way we work together at weddings. We also understand the importance of marriage and the wedding day. We realize the significance of the day, and we also realize that the day isn't about us. We're always respectful, especially during the first look and the ceremony. And we have fun together, which I think in turn helps the bride and groom have fun and be more at ease even if they're not super comfortable having their pictures taken!
If you had to choose three words to describe Thomas, what would they be?
Hardworking, talented and fun. And kind. And handsome. I can't just choose three!